The company
Many years of expertise in a strong group of companies. The VICODA focus is on technology and engineering expertise, expanding its product ranges and maintaining global sales offices.
Tailor-made solutions

The VICODA is geared towards an innovation-driven product policy and technological competence, for example continuously promoting research and development projects in the field of elastomeric materials technology. The company specializes in engineering and producing a comprehensive product portfolio for vibration control and elastic bearings. In this regard, all significant applications are taken into consideration and covered. Highly qualified national and international engineers can thus always select the most suitable product from various alternatives using a solution-oriented approach.

A strong group of companies

VICODA GmbH emerged from the globally successful company LISEGA SE, which specializes in a mature product range in the field of industrial pipe support technology. As a new business unit, VICODA GmbH initially focused on the area of vibration technology, with the aim of offering a complete range of services and products on the market. When Calenberg Ingenieure GmbH, Schreiber Brücken-Dehntechnik GmbH and Gerber Schwingungstechnik GmbH came on board, business activities were expanded to include the areas of bearing and bridge technology. This allows VICODA to provide its customers with a unique offer on the market today.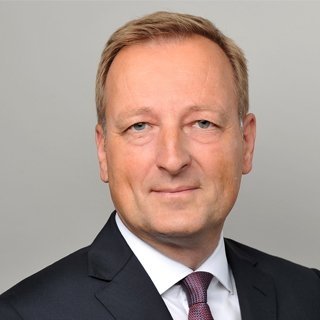 Dr. Holger Krasmann
Managing director
Calenberg Ingenieure GmbH

1972 | Salzhemmendorf

Calenberg engineers have been doing research in the field of elastomeric materials technology for decades, and the company is a solutions provider for static support of components and vibration isolation, providing construction supervision and excellent customer service to improve the quality of structures.

Core competencies

Structural engineering: Bearings for static and dynamic loads
Railway track construction: Rail pads, sub-ballast mats, spring-mass systems
Noise protection: Noise barrier as a flexible sound insulation solution
Environmental protection: Oil-Ex® absorption mat to protect the substrate from contact with harmful substances

Schreiber Brücken-Dehntechnik GmbH

1967 | Mainhardt

Because of varying horizontal and vertical loads, a bridge must be supported in a gliding and swinging manner. There are different types of bridge bearings available, depending on the loads from net weight and traffic. All the various types of bearings are designed and manufactured using state-of-the-art technology at the production facility in Mainhardt. On-going development of bearing technology as well as the worldwide supply for new constructions and renovations has made Schreiber one of the leading companies in bearing technology.

Core competencies

Bridge construction: Bridge bearings, expansion joints, renovations and special components

Gerber Schwingungstechnik GmbH

2005 | since 2017 in Zeven

Gerber offers solutions for vibration-isolated installation of machines, plants and structures. The company's service portfolio ranges from the selection and construction of suitable support elements to on-site assembly throughout the world.

Core competencies

Active/passive vibration isolation: vibration-isolated installation of machines in power plant and metal forming technology